Lana Oyer has been choir director since 1991 when she took over from Ralph Persinger with 6 members in the choir. Today the choir has at least 25 members when all are present.
The choir performs at Services the 2nd Friday of each month excluding July and August. They also sing for the High
Holidays.
Rehearsals are held on Tuesdays at the Sun Lakes Chapel Center next to the Chapel. Time is 3:00-4:30PM.
We have choir members who have been with us for over 20 years!!
Lana would love to have you join. You can call her at 602-524-5936.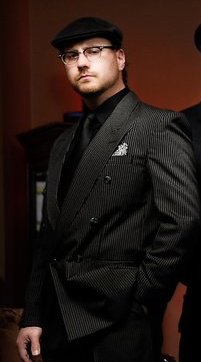 Shea Marshall
Shea Marshall is currently our organist and accompanist for the Sun Lakes Jewish Congregation.
He is a true working musician. Originally from McMurray, PA (outside of Pittsburgh), Shea Marshall has been playing music since age 5, and has been performing since he was 12. His primary instruments are Saxophone and Organ, but he has been known to perform on pretty much anything -- mandolin, piano, violin, harmonica, clarinet, flute, bass clarinet, bass, etc. He has come to his style through the study of jazz music and through extensive work on the most diverse and disparate of stages. This broad array of performance experiences has shaped him into a musician who is well known for his uniquely universal approach to sound.

In addition to his work as a versatile performer able to adapt to a wide range of genres and instruments, Shea Marshall is also a skilled composer and arranger. He has written original jazz compositions, as well as the instrumentals for a number of popular, original ballads for his blues band, The Sugar Thieves. His experience as an arranger includes work for musical ensembles ranging in size from 4 to over 70 pieces including chamber music, choirs, orchestras, and marching bands. Shea also writes original music for himself that blends his various inspirations and talents into a unique musical experience.